He's a pretty versatile dog, that Doc.
Tracking at November's Working Pit Bull Terrier Club of America championship. He disqualified pretty quickly, and you'll see why shortly. But he did have some strong moments. This was his first time tracking any track that wasn't baited.
Beginning the track.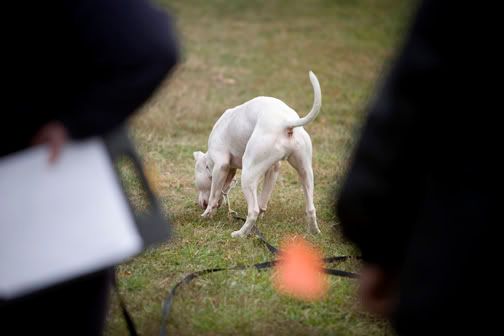 Continuing down the track pretty confidently.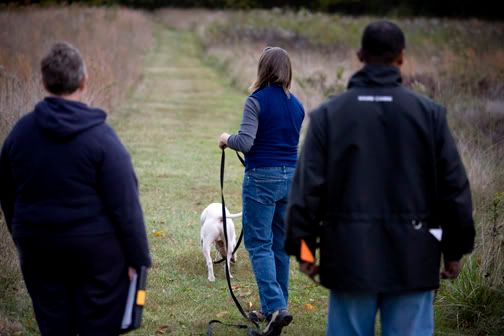 Look, he found an article! (He downs at articles to indicate that he found them)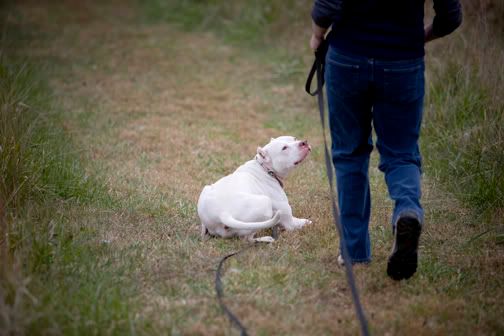 And then he shows his true colors and decides to leave the track completely to go check out some tall grass. He lost his focus and that was pretty much where his performance fell apart. But he did find both articles at least.
Practicing some easy jumps. Out . . .
. . . and back.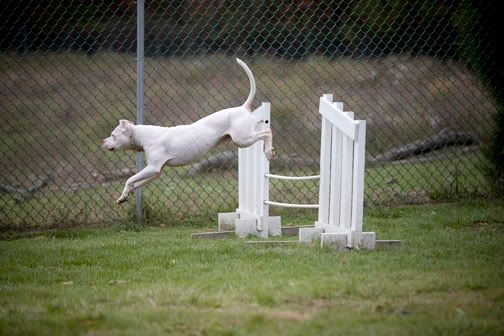 And the bitework. I'm really happy with how he's been doing with all this work and training, and he's really enjoying himself!